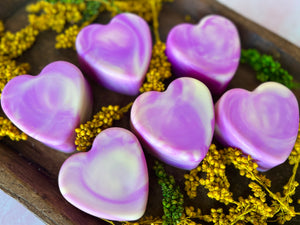 This bar of love has joined hands with sparkling pink moscato and citrus peel to form a perfect circle of uplifting spirit that will cleanse the body and free the mind. Just like Coltrane's soul stirring melodies, this bar will deliver bubbles and a luscious lather that will bring an extra bounce to your bath time bop! 
INGREDIENTS:
Saponified oils of Coconut, Olive and Palm, Distilled Water, Sodium Hydroxide, Mica, Fragrance Oils

NO Parabens, NO Phthalates, NO SLS
Vegan

CLEO Soaps help to remove impurities, rejuvenate your skin, and add a decorative vibe to your home.